Live-in domestic workers
Rules of play for employers and employees concerning live-in domestic work
In Bonaire, Saba and St. Eustatius it is possible for private individuals to have a foreign national work for them as a live-in domestic worker. In such case the employer should have a work permit. This is laid down in the BES Labour Law Foreigners (Wet arbeid vreemdelingen BES). A foreign national is a person who does not have a Dutch passport and as a result needs a work permit to perform work in the Caribbean Netherlands.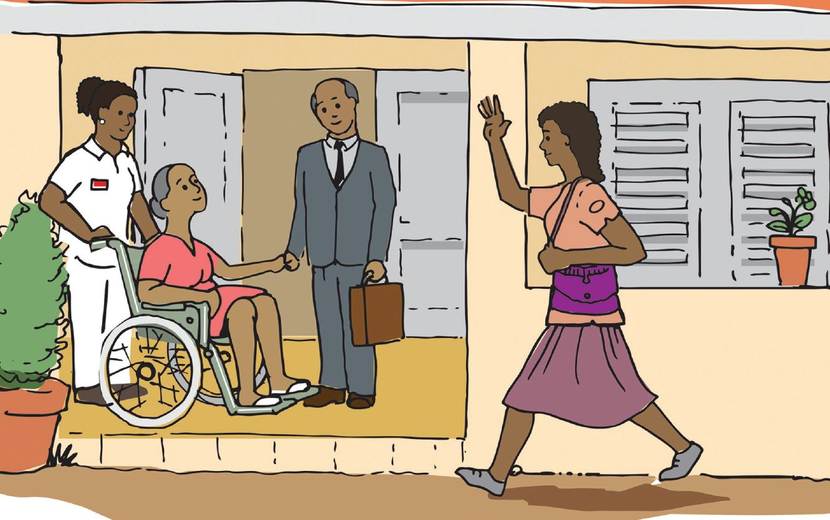 What should an employer do to apply for a work permit?
As an employer you should go to the IND information desk. There you will get the forms which must be completed for the residence permit and the list of required documents for the work permit. The list will also state who is eligible for a domestic worker in the private household. This is subject to conditions.

As an employer you should prove in writing why you need a domestic worker, for instance, by means of a medical certificate (see following paragraph).
You should also prove by means of photos and a completed questionnaire that the housing is suitable for the live-in worker. Please refer to the general page about work permits for a more detailed explanation of the process.
Who can apply for a work permit?
In order to be able to acquire a work permit for a live-in domestic worker you should meet several conditions.

The permit will only be granted if the domestic work is performed for:
A (married) couple with minor children, whose both parents are working.
A single person with resident minor children.
A (married) couple of whom the husband or wife is infirm due to sickness or old age (in this case a medical certificate is required).
A single person who is elderly or infirm (in this case a medical certificate is required).
A (married) couple of whom one or both partners is/are regularly away from home due to work
What are the rights of live-in domestic workers?
The maximum working hours should not exceed 11 hours a day, with a total of 55 hours a week
The employee is entitled to at least one day's leave a week.
The employee is entitled to their own lockable room, with at least a bed, cupboard, table and chair. The room should be fire safe. In addition, the employee has a lockable toilet and bathroom at their disposal. The bathroom should be equipped with at least a washbasin and shower.
An amount not exceeding $167.00 may be deducted from the wage for board and lodging
All employees are entitled to the minimum hourly wage. The amounts for the minimum hourly wage are available here: Minimum wage table.
One can work in safe and healthy conditions. The employer will provide the proper means and bear the costs thereof.
An employer is not allowed to take away the employee's passport or ID.
An employer cannot have a domestic worker deported from the island.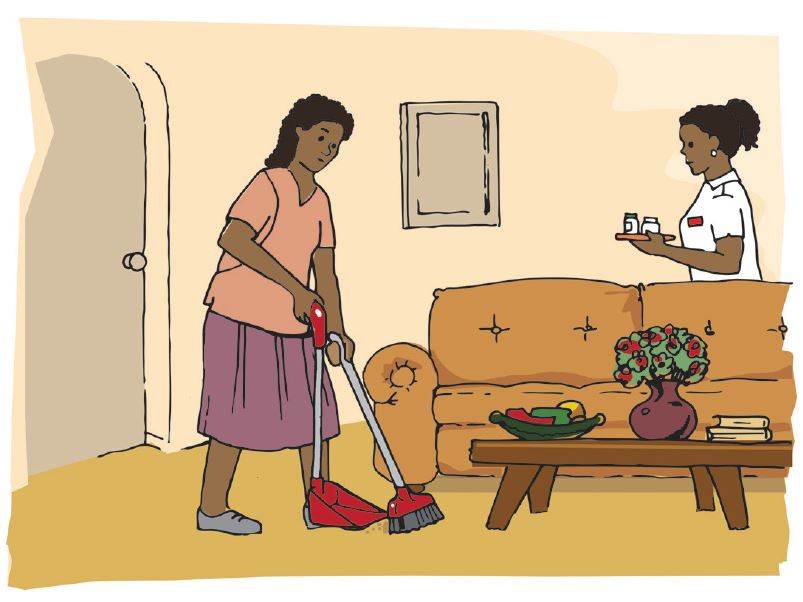 Where can employers and employees go if they have questions?
If you have a question for the Labour Inspection or you wish to file a complaint about your working conditions, you may contact the Labour Inspection via arbeidsinspectie@RijksdienstCN.com or by telephone via +599 715 8888.

For questions about salary and working hours, or for mediation in an employment dispute, you may contact the Labour Affairs department. You can send them an e-mail via arbeidszaken@RijksdienstCN.com, call them via 715-8888, or pay them a visit during consultation hours. 

Do you as an employer have a question about work permits? Then please contact the IND service counter or send an e-mail to twv@rijksdienstcn.com.