Various diplomas and certificates awarded to fire brigade employees on Saba, St. Eustatius and Bonaire
Every year, employees of the Dutch Caribbean Fire Brigade (BKCN) attend training and educational courses to keep their knowledge and skills up to date. Recently, on the Firefighters Day, the 4th of May, the local commanders of the Bonaire branch presented a large number of certificates and diplomas to colleagues. These were both fire service-related and non-fire service-related training and courses.

In addition, the entire force was retrained last year so that they are familiar with the latest knowledge and techniques when fighting incidents. Suchlike certificates have previously been issued. The local commanders of Bonaire are proud of their personnel and congratulate them on obtaining their diplomas and certificates in various professional areas during the past period.
Four employees from the Saba branch recently successfully completed the driver pump operator training. This training prepares firefighters to drive the fire truck and operate the pumps during firefighting and rescue operations. These diplomas were also awarded on Firefighter's day, by local commander Every:
"It is great to see our firefighters continue to grow and contribute to the safety of our community. I want to encourage them to keep learning and wish them success in their further career within BKCN."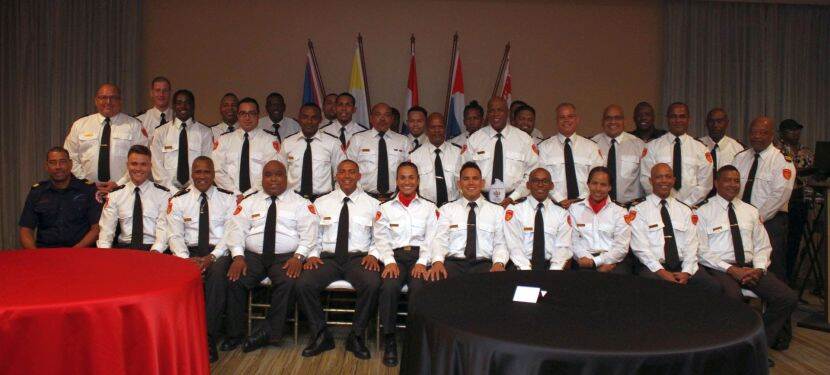 Employees on St. Eustatius also celebrated International Firefighter's Day. On this day, a colleague received his diploma for completing the Driver Pump Operator course.
The advancement of personnel is central to BKCN. The commanders want to continue to encourage and motivate their colleagues to keep making strides in their careers.