10 percent more flights to and from the Caribbean Netherlands
In 2018, there were nearly 23 thousand aircraft movements to and from the islands of the Caribbean Netherlands, a 10 percent increase on the previous year. The number of passengers on these flights rose by nearly 11 percent. All three airports in the Caribbean Netherlands recorded growth figures. Statistics Netherlands (CBS) reports this on the basis of new figures.

At Flamingo Airport on Bonaire, the number of aircraft movements went up by over 9 percent last year. The number of travellers grew year-on-year in each consecutive month of 2018. Total passenger arrivals and departures grew by more than 11 percent to over 359 thousand travellers. With 33.7 thousand travellers, December was the busiest month. The busiest day was Saturday 22 December: 2.2 thousand passengers. September was least busy with 25.2 thousand passengers.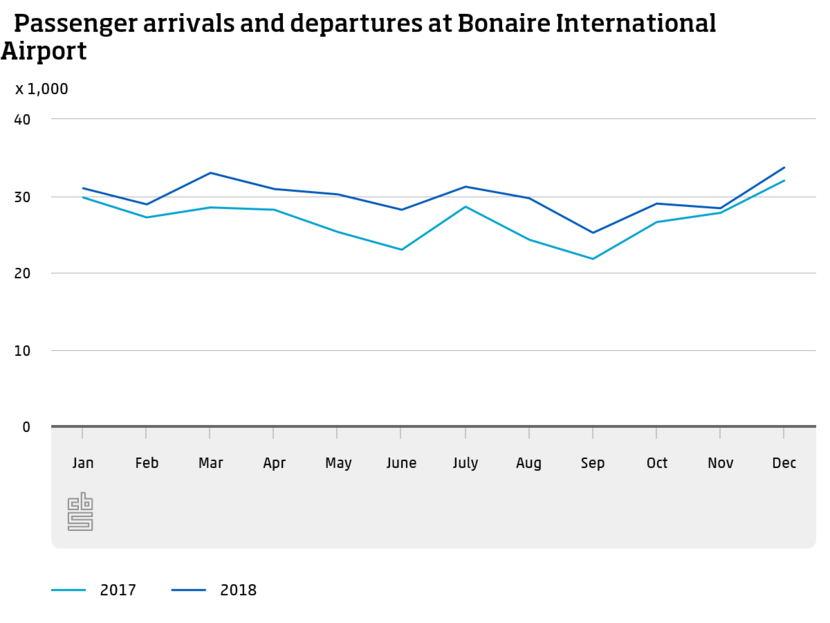 Curaçao is the most popular (direct) origin and destination for passengers at Flamingo Airport, although this does not mean that Curaçao is their actual place of origin or destination.

12 percent more aircraft movements on Saba
Juancho E. Yrausquin Airport on Saba is the smallest airport of the Caribbean Netherlands. The total number of flights here rose by nearly 12 percent. This growth took place despite the temporary closure due to major maintenance work done between 10 September and 9 October. The airport was also closed down in 2017 after Hurricane Irma for a period of one and a half weeks and the regular timetable was disrupted for some time.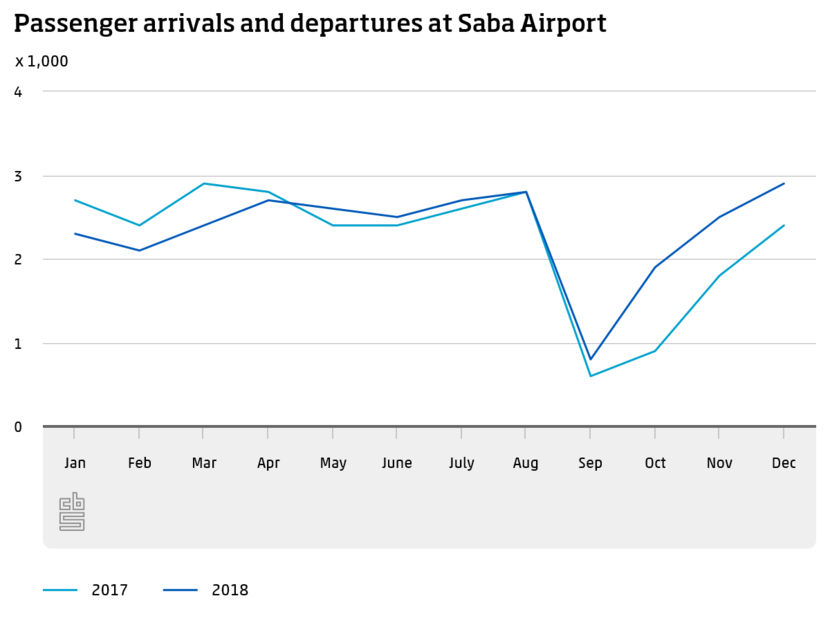 Saba's airport welcomed over 28 thousand passengers in 2018, of whom most were on their way to or from St Maarten. The runway for landing at the airport is just 400 metres long and only small aircraft which carry a maximum of 19 passengers may land or take off there.

More aircraft movements and passengers for St Eustatius
F.D. Roosevelt Airport on St Eustatius saw over 6.8 thousand aircraft arrival and departures in 2018. This is 10.5 percent more than in 2017. The number of passengers handled by this airport stood at 42 thousand, an increase of 11.5 percent. St Eustatius as well was badly affected by Hurricane Irma in 2017. Due to their location further north, Saba and St Eustatius are more prone to hurricane damage than Bonaire.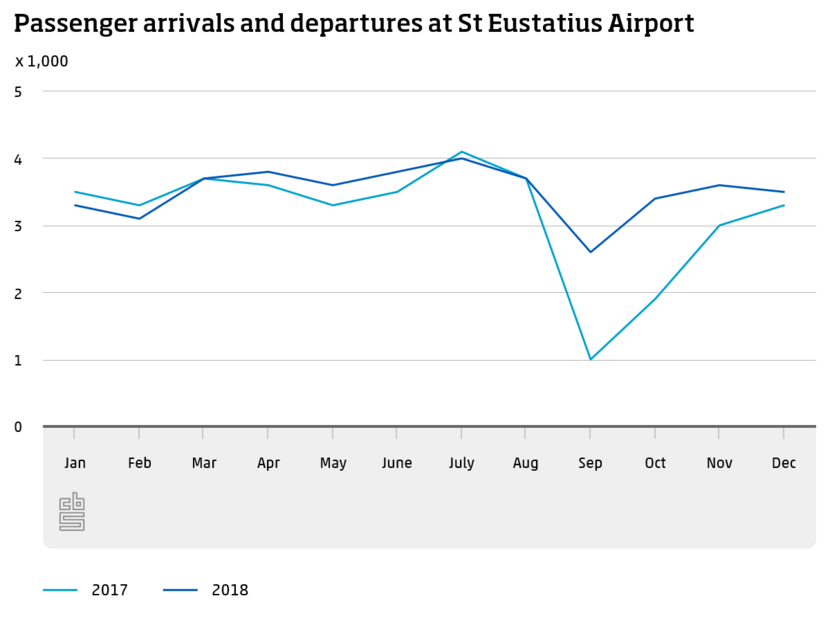 Sources
StatLine - Caribbean Netherlands; Aviation, monthly airport data